I received an upsetting comment on my last post, it seems my friend Oscar the Airedale has passed away suddenly. He was only just over one year old. Oscar was my first Dogs with Blogs pal. He was a wonderful dog, well loved, and well deserving of love. He will be deeply missed. Run free at the Rainbow Bridge, lovely
Oscar the Airedale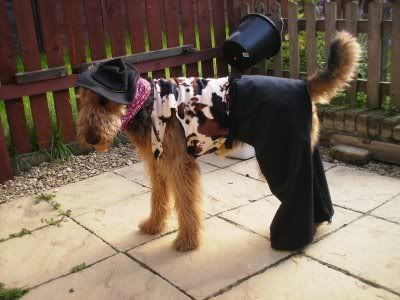 Saturday afternoon, I welcomed into my home and my life, a new kitten.
He's a three month old Siamese, whose leg was amputated last Wednesday due to irreparable crushing injuries. He is very special, super affectionate and absolutely perfect for my family. He's adapting well to having just three legs. He walks, plays and washes himself with relative ease. He's pretty laid back generally, with spurts of playfulness. He will lay in my lap and purr for hours on end. At the moment he is playing with his catnip lobster.
He needs a very special name, as he is a very special kitten. Any input appreciated.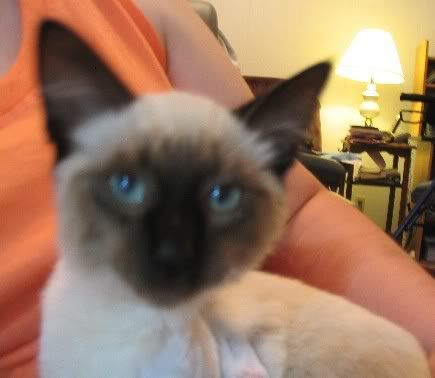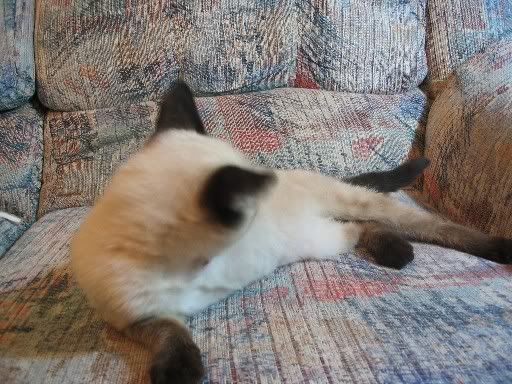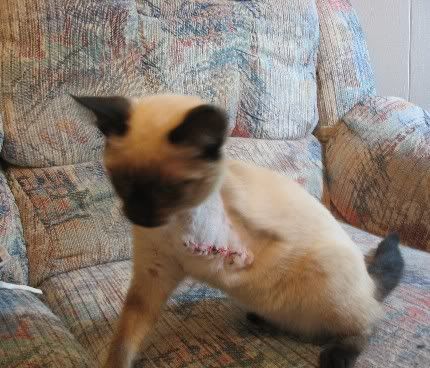 He's a bit difficult to photograph as he's a wiggle worm.