Death seems to be the theme this season.
Don Antonio, elder statesman of Flor del Campo, lost his life after being attacked by a swarm of bees last month. He was survived by his wife, a women I had never seen without a smile on her face, until I held her hand at her husbands funeral. He had many children, but poverty has scattered them throughout Mexico and the U.S. His infant grandson had his grandpa's eyes. His community is in mourning.
I mourn as well. Antonio was a gentle spirit, kind and generous. He build his adobe brick home with his own two hands. He worked the land, raised a family, lived a virtuous life, touched lives. His rough, work worn hands were always extended in welcome for me, or anyone we brought to his community. I will always remember him, dancing at a new years eve fiesta, rejoicing when electricity was finally brought into his home, and beaming with pride as he showed visitors the new cement that replaced the dirt floors in his modest adobe home. When a team of college kids came to replace the cardboard roof on his home with fiberglass tiles one summer, he was up at dawn, helping to tear off the old roof, supplying the workers with nails, and old rusted hammers. The second day of work, we needed word to replace the roof beams. Quietly the old man mounted his horse and rode up the mountain. He returned hours later, dragging a tree he felled himself. With an axe, he and the other men in the village stripped the tree, and sawed it into planks for the roof. He was a hard worker to the moment of his death. He had ridden out to milk the cows in the frosty early morning, when he disturbed a bee hive. Over a thousand stings, and lack of transportation, roads, and a telephone meant he never stood a chance at survival.
His would be one of two funerals I would attend in one week in Mazamitla. Grief and Love are a universal language.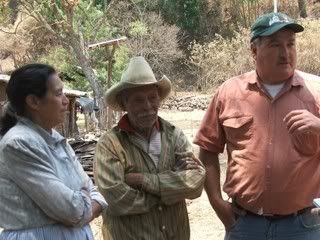 The next one to meet her mortality was Puzzles, my pet cat of 20 years. On my fifth birthday, my parents gave me a little black and white kitten, my first pet. I named her puzzles because she looked like a jigsaw puzzle, with black and white pieces that fit together just so. She was instantly my best friend.
Puzzles was with me through the death of my father, and numerous other pets. She saw me through my entire educational career, start to finish. She was there for every boyfriend, and every breakup. She loved me when I felt unloved, and she stayed by me when I felt alone. She was a beautiful soul, inside and out.
After twenty years together, we parted ways this morning. Saying goodbye was hard, but she earned a peaceful, dignified death, and the best way I could think to thank her for her years of companioship, was to give her the finish she deserved.
Run free sweet puzzles.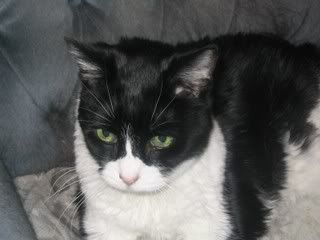 As for me, I am, as the blog says, a hopeless romantic in love with life. Finally free from my crippling depression, I have stopped planning my death, and am instead, planning my life. I think it's going to be a beautiful one.