Don't you just love her fuzzy little toes!
Crashed out after an afternoon of fetch at the park
Bless her she's so cute!
Mocha and Kobie, I can't seem to get a decent pic of these two.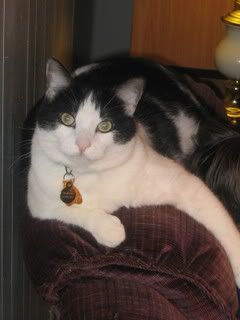 Thurston is the most photogenic cat in the world, I'm convinced of it!
I love my kiddos!