Today is Mutts day. In honor of this prestigious occasion, my dear friend Labcablady held a photo contest on the best dog forum in the world,
Ruffdogs!
It was an open call to all mutts on board and my own dear Moxie mutt won the contest.
This is the winning pic.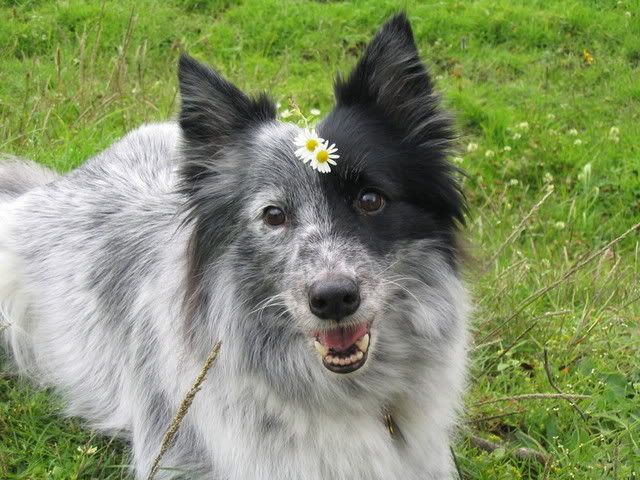 She is well pleased with herself. She is getting a gift certificate to petsmart so we get to go shopping for a present for her. I promise to get her something fun, after initially threatening to get something practical like cat litter. I tried to explain to her what my being unemployed meant in regards to her lavish lifestyle, but she just kept throwing her squeaky toy in my lap and looking at me adoringly. Thats the wonderful thing about dogs, they don't care if you are working or not. They just love you.
So go on over and visit Moxie at
It's the Dogs life.