This morning Moxie and I and a friend went hiking at the
clear creek nature preserve
in Denton.
Camo dog.
Happy dog. Look at those pearly whites. I've been brushing her teeth. They look fabulous!
Moxie looking longingly at the not so clear creek waters I wouldn't let her swim in.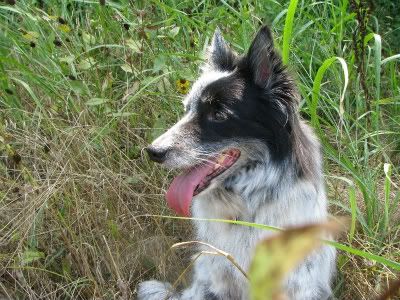 alt="Photobucket">
Moxie in the shade
Silly dog
The many faces of Moxie. The preserve was beautiful, but the trails were a bit overgrown in the north part of the park. Moxie and I were covered in burrs.
I realized she would need a bath, so I decided to let her have a bit of fun first so we headed out to the lake and spent an hour swimming. I didn't take any pictures.
After the lake I decided to try out this new place in Flower Mound called the
"Blissful Bark" Dog wash.
It was great! The tubs were clean with no slip matts and drains that didn't clog up with hair. The water was temperature control and the wash nozzle had different settings. They provided everything, the shampoo, conditioner, ear cleaner, towels, everything. The best part was the forced air dryer. Moxie really NEEDS to be blown out after a bath or she mats up really badly. The whole process took about an hour and only cost $15. Well worth it for me to bath my dog in air conditioned comfort with no mess to clean up afterward.
So now I'm off to try to get some AKC worthy shots of her before we lose the light of the day.
Some parting shots of Kobie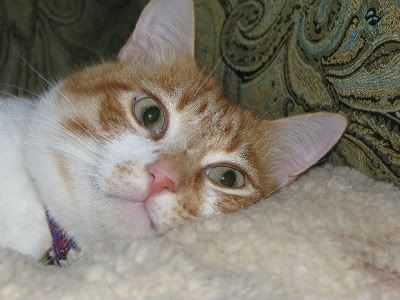 EDITED TO ADD: Moxie's AKC pics
Front:
Right Side:
Left Side:
SO what do you think. I'm thinking Border collie. Any suggestions?