Today was Moxie's 8th birthday party at the Dog Park!
Everydoggy, who was anydoggy, was there!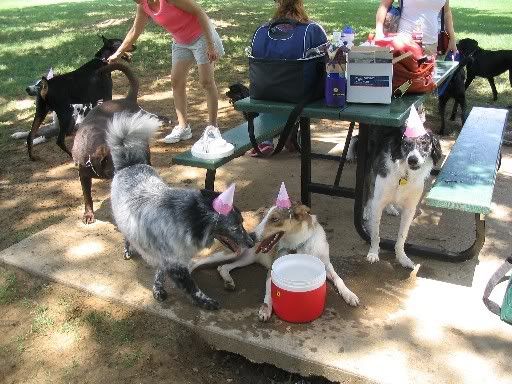 Moxie shared her very special day with Dallas the Great Dane. He turned 1 year old today!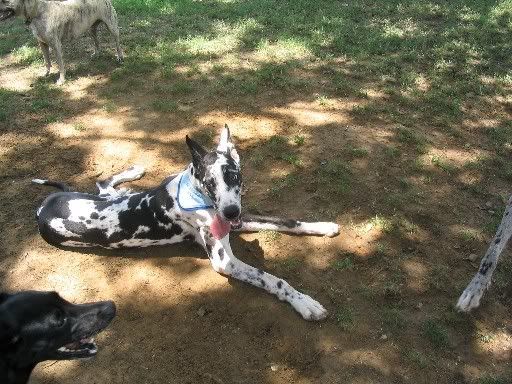 Friends gathered.....
Love connections were made....
A good time was had by all!
Moxie was treated like a princess!
And got lots and lots of new toys!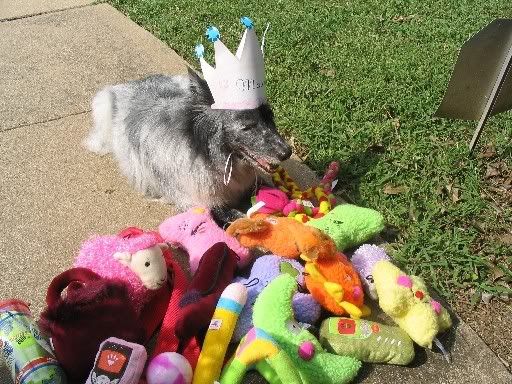 Thanks everyone, for making my birthday pawsome!
Licks, Moxie