I took the kids hiking today out to a place called 'Las Juntas' named for the twin waterfalls. Everyone had a good time including Moxie. When she saw the water she ran splashing right into it. This was her fist time in a river, or any water that flows. She's used to a lake or a swimming pool. She jumped in right above the little waterfalla and was swept over the side to the pool below. She climbed out, shook off and ran to do it again. Crazy dog! Here are some pics, enjoy!
The main waterfall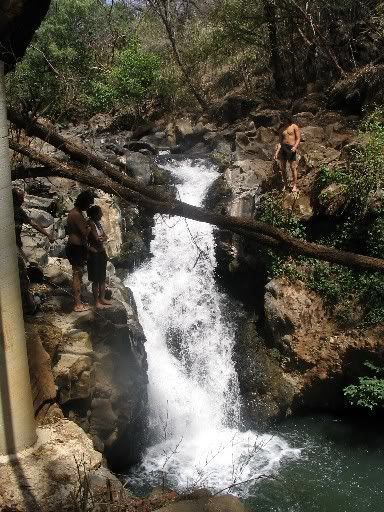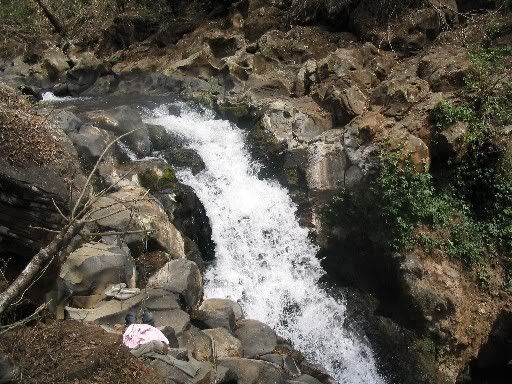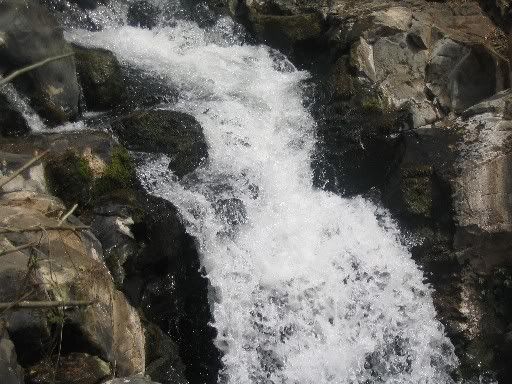 "Las Juntas" the waterfalls that give the area its name.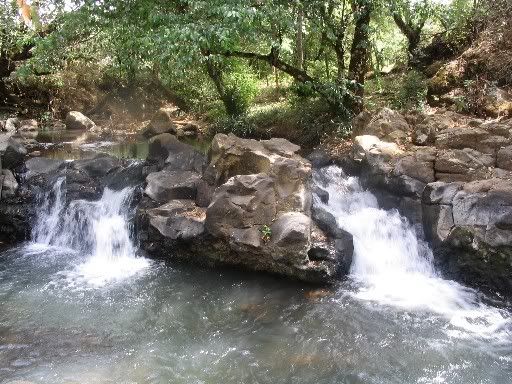 This is the one Moxie went over.
A few shots of the River.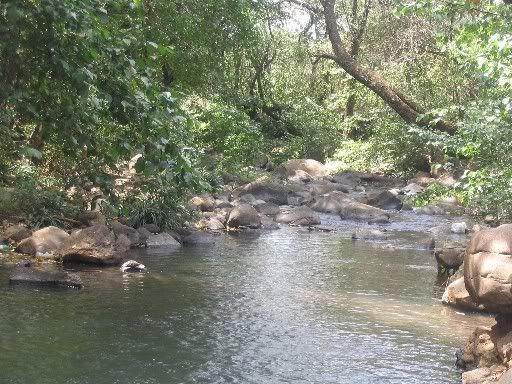 Moxie Love!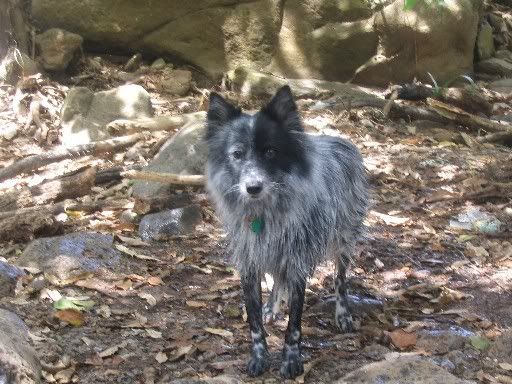 Otter Dog
Throw the ball! We lost three balls because she couldn't get to them before they were swept down river.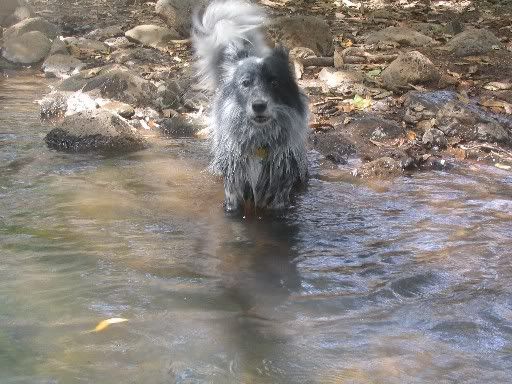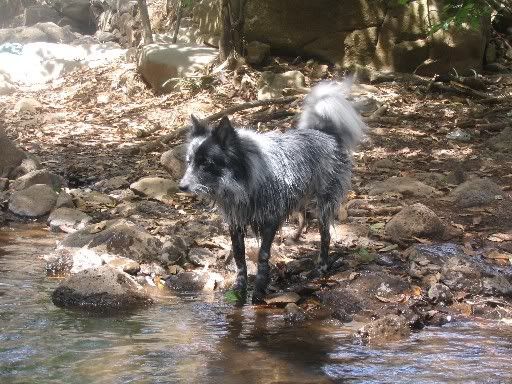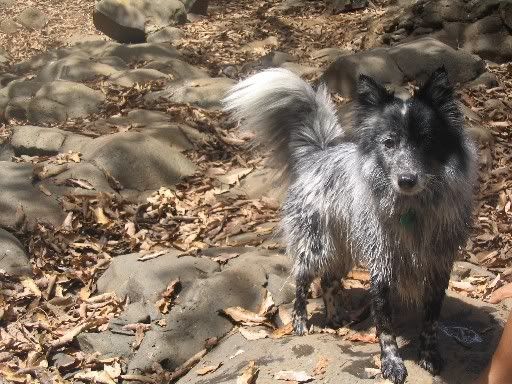 I have tons of the kids but I'm not sure if they would want to be posted in their swimsuites. I'll just post this one, its my favorite from today anyway.