All in all, its been a quiet week. I've been sick with a stomach virus and there was a nasty run in with Pato and the kids earlier in the week, but other than that, everything calm and even. The new batch of spring breakers arrive on Sunday, so that should put an end to that.
We went back out to Las Juntas today for the afternoon. The kids just love it and we use it as their P.E. time. This is my favorite picture of the day. Syl always says, if you don't like the out look, try to the uplook. So I looked up and shot this picture today. I rather like it.
Moxie did a ton of swimming. I thought she would wear herself out after about 20-30 minutes. No. Two hours we played in the water. She finally took her ball over into the sun and laid down. Whew! We only lost one ball this time. Moxie bit a hole in it and it filled with water and sank so deep I couldn't get to it. Poor Moxie was frantic swimming in circles and whining looking for her bally. I felt so bad for her that I trudged back across the river and up the steep rocky hill and down the road back to the car to get her another ball to play with. Good thing I love this dog.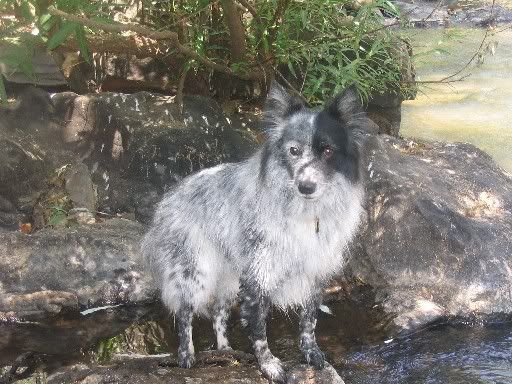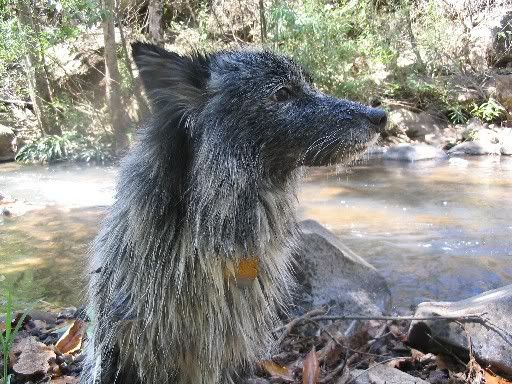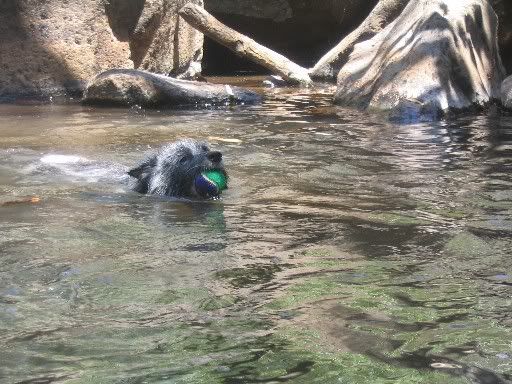 Moxie is a little motor mouth when it comes to two things, tennis balls and agility. I took some rapid fire (as rapid as my camera would let me) shots of Moxie barking and this is what I came up with.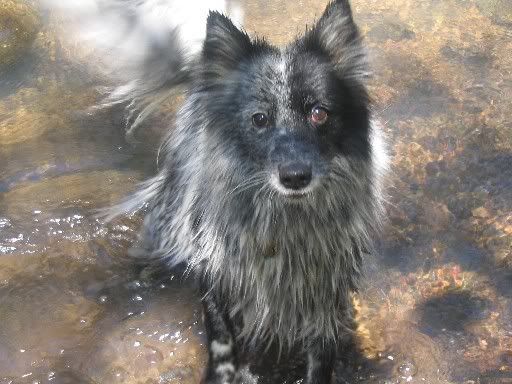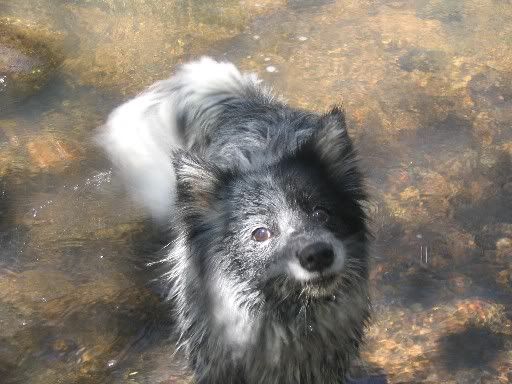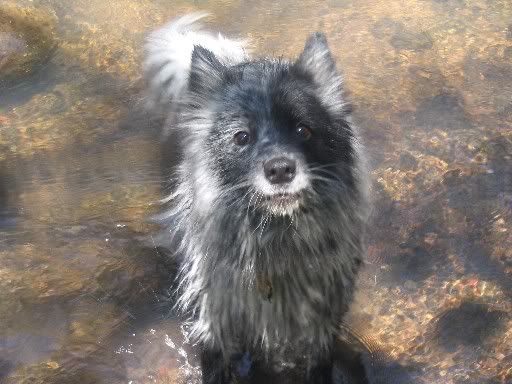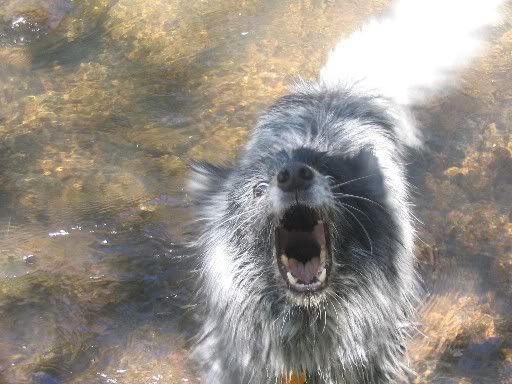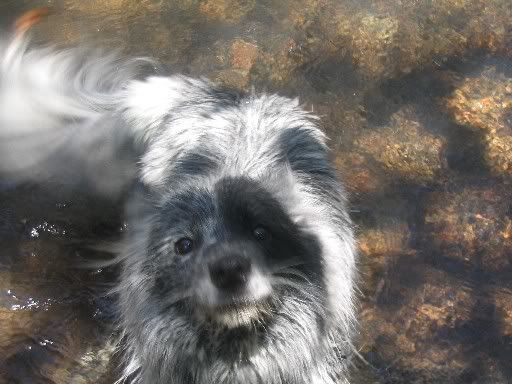 Hahaha. I think they're funny.
Finally, spring is officially here. The goats have started kidding.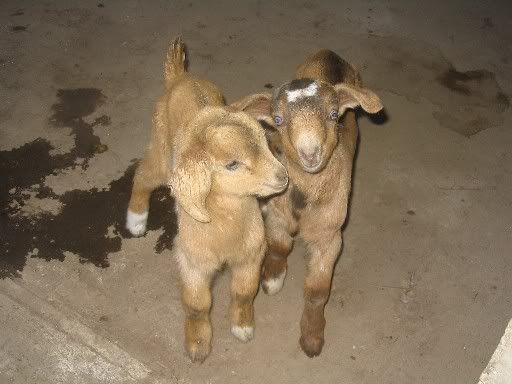 With spring comes the brutal sun, heavy rains and taxes. Fortunatly, this year my Mom , being the miracle worker that she is, managed to pull enough stuff together so that I am actually getting a return this year. I thought I would owe close to a thousand. Thanks Mom!