We've had a couple of random snowstorms in the midst of an early spring. I got to leave work early today because the weather was so horrid, so Moxie and I got a snow day. Moxie was at Doggy Daycare so I had to go and pick her up then make my treck south on I-35 which took two hours. But we made it alive.
The snow is so much prettier when you aren't driving in it.
Here is my beautiful girl in the snow.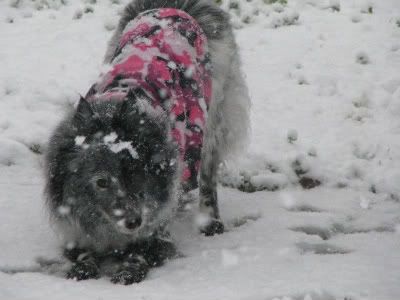 Just some snow pics.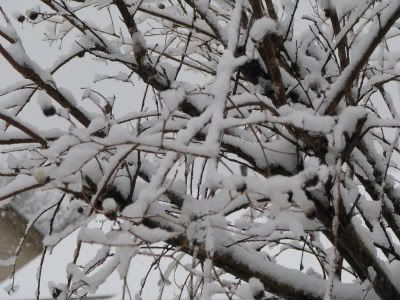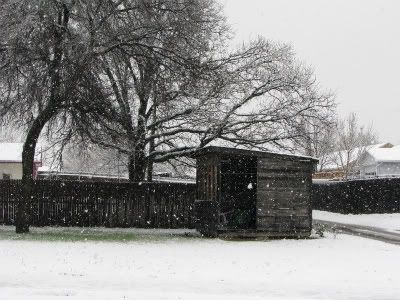 So on the diet front, I've still made no decisions. I'm thinking Innova maybe (not evo), or Natures Variety prepackaged raw. Moxie's doggy daycare sells both. I think I'll get the Natures Variety and give it a go. I'm really happy with their cat food.