Took the kids to the Dallas World Aquarium today. They loved it! I was so happy to see Kenneth awe-stuck watching the manatees and sea turtles. So they learned some things and had a good time. Great day all around. My only complaint, the river otter exhibit was shut down. I heart otters. They are one of my favorite animals. But alas, I saw nary an otter today. Got some good pictures of the other residents however. The way this place is set up, its like walking through the flooded tropical rain forest, complete with heat and humidity. The place is set up for the comfort of the animals who roam the building out in the open. Neat place. On to the pics
First the Sea Turtle. Would you believe ALL of my turtle pictures were blurry! I mean, they're freakin turtles, but they were moving too fast for my camera....I think its new camera time.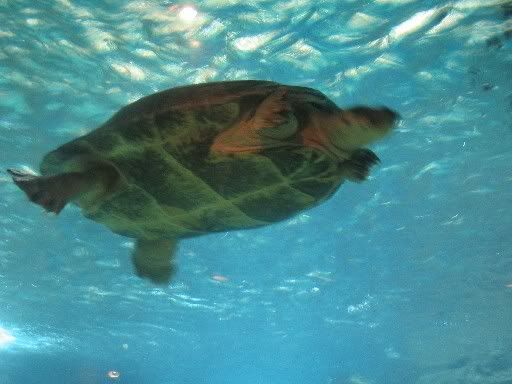 This three toed sloth was SO amazing! She was out in the open. I could have reached up and touched her. These animals have lived on the earth for millions of years!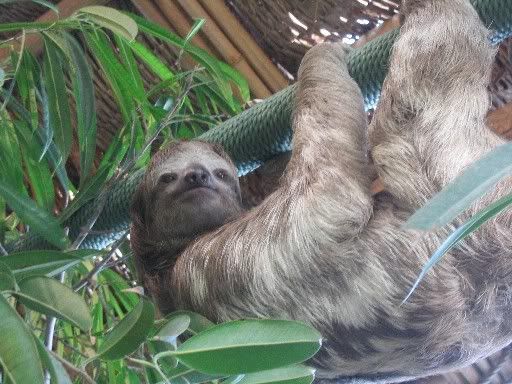 The shark tunnel scared the daylights out of me. I have a totally irrational fear of sharks. Though they fascinate me, and are completely gorgeous!
Indonesian Sea Horses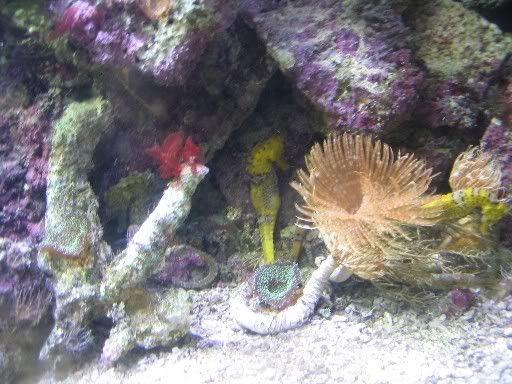 Sea Dragon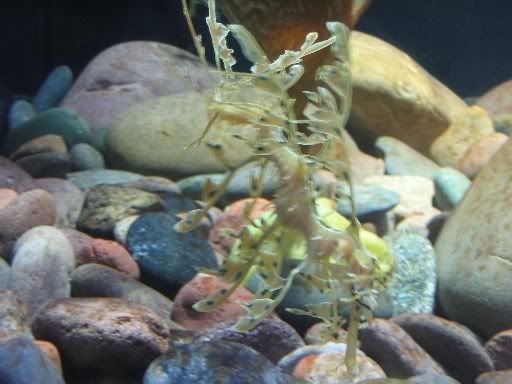 PENGUINS! This exhibit was less than impressive. The penguins looked ill and the pool smelled awful.
The Manatees were gorgeous. So graceful and gentle. SAVE THE MANATEE!
The Lion fish wasn't moving. Finally, something I could photograph without the blurries.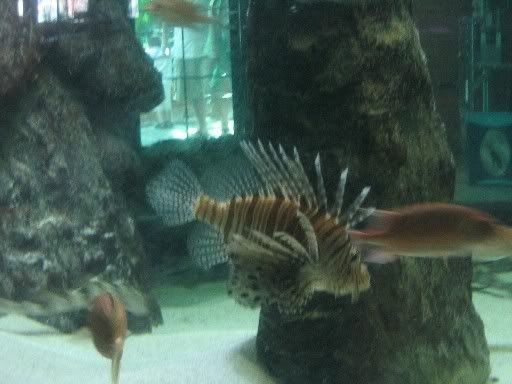 Jaguar. BIG kitty. I felt very sorry for this animal. These are solitary creatures, he was clearly distressed at being the center of alot of staring people. Unlike the rest of the creatures there which were part of captive breeding and endangered repopulation programs, the Jaguar was just for show, part of the Mundo Mayan exhibit, to show the big cats were revered in Mayan culture. So sad. :(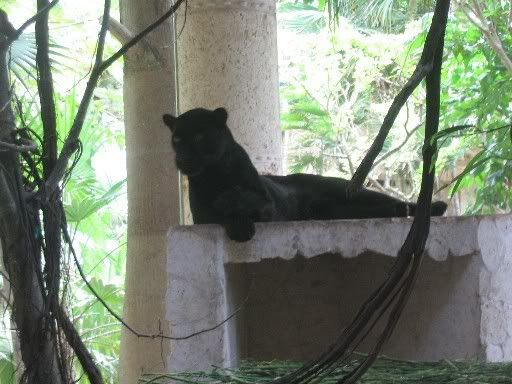 Howler Monkeys were smaller than I had imagined. They literally swung through the trees by their tails!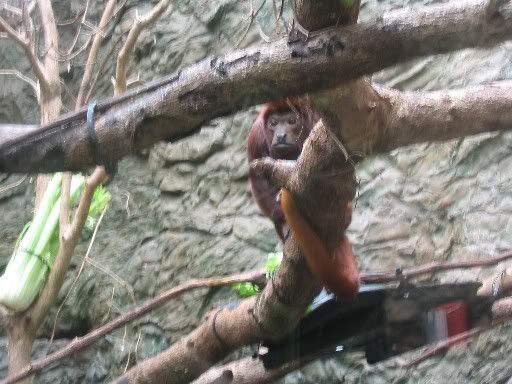 Beautifl Flamingos. They eat upside down!
GIANT Catfish!