Try saying THAT three times fast.
Well, the very first LAM International Prom was a smashing success. A fantastic time had by all. I was voted "Coolest teacher" until I slipped during the "Cotton Eyed Joe" and slid into the snack table. :)
All and all, I had way more fun at this prom than I ever thought about having at my own.
It was a Luau theme, everyone in swimsuits, grass skirts and flip flops. Teresa should be an event planner. She had our humble school looking like a Hawaiian beach party in under eight hours.
Coconuts, pineapples, palm trees, sand, even a tiki hut where we served virgin margaritas. Michael started out as DJ, then gave up and handed the task over to me. Everyone danced, laughed and had a great time. The great thing about a small school is there are no cliques, no bully's and no divas. Everyone likes everyone. Makes for a great party.
Here are some pictuers
Michael as DJ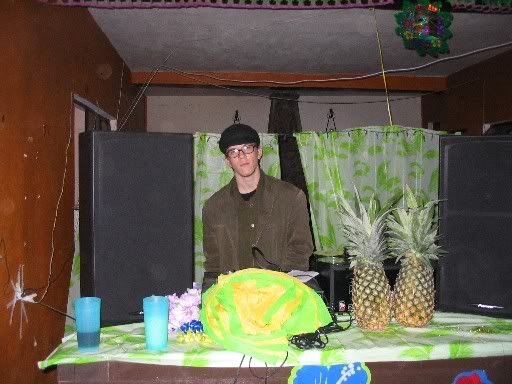 Heather and Taban dancing with Michael's parents (in for graduation)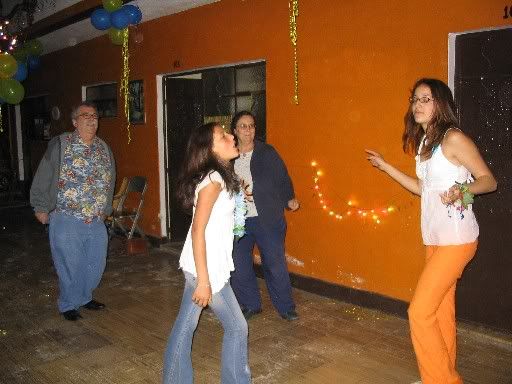 Taking a break
Pato and Celia show us how it's done.