A few new snaps of the kitty crew.
First Kobie enjoying our new Sofa.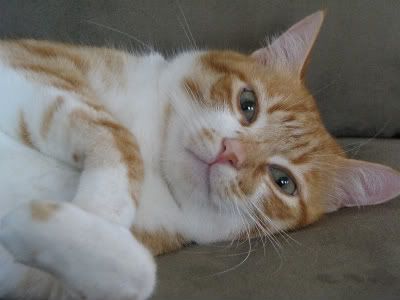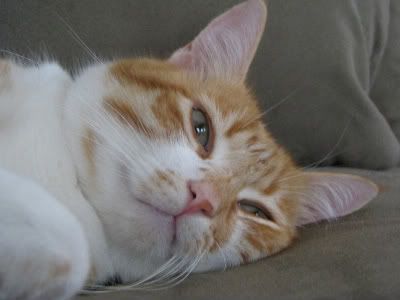 I love how my new camera captures every little detail.
We also caught some scandalous action on the dog bed.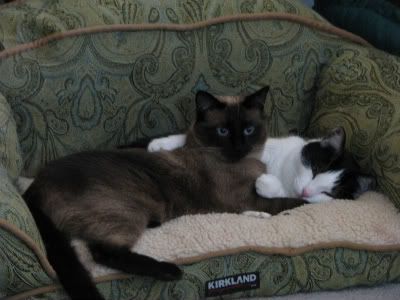 Who can blame Thurston. After all, who could resist those sultry blue eyes. Sully is such a sexy siamese.